Trailer Of Producer Director Deepak Kumar Mishra's Web Series BEING TRAPPED Launched Based On The Issue Of Online Fraud
The poster and trailer of Producer-Director Deepak Kumar Mishra's upcoming web series "Being Trapped" was launched at a grand event at Vyanjan Hall in Mumbai where the entire cast and crew were present. Unstoppable Pictures and Bonal Movies presents Being Trapped releasing on 22nd March. After the Pooja, the poster of this web series was unveiled, after which the trailer was shown, which was liked by everyone.
The series stars Parmanand Mishra, Nandini Kashyap and Inderjeet Singh in lead roles. Apart from him, Sachin Yadav has played the role of a Victim.
Director Deepak Kumar Mishra's web series "Being Trapped" is produced by Deepak Kumar Mishra and Laxman Bodapatla, co-produced by Jannat Zubeida. The series is written by Writer Sarita, DOP Abhishek Roy, Makeup & Hairstylist Anjali Yadav, Casting Directors Mukim Sayyed, Rehan, Editors DK, Karan and Production is handled by SRV Team.
Producer director Deepak Kumar Mishra told that he has made many short films which have a social message. Being Trapped is also one such web series in which the big issue of today's time has been shown. How some anti-social elements are active in social media these days and are looting people. This series is based on the same topic.
He further said that the gang of fraudsters involved in such incidents is active all over the country. Many boys and girls are engaged in the business of blackmailing. These fraudsters keep their eye on the numbers staying online till late night. By making a video call on WhatsApp or Messenger, the girl does obscene acts and her video is recorded, then they ask for lakhs of rupees.
Deepak Kumar Mishra told that since this matter is personal, many people send money to the blackmailer. That's why I would like to say that if you do not befriend a stranger, then you can avoid being a victim of cybercrime.
As soon as a video call is received from an unknown number on WhatsApp, cyber criminals start their work of entrapment. Thugs demand money through online by making obscene video of the person in front on WhatsApp. If the money is not given, he threatens to make that objectionable video viral. Many people get trapped in this trap.
Deepak Kumar Mishra says that we have created this web series to spread awareness about such crimes. I want to tell the public that if anyone has become a victim of such fraudsters, do not be afraid, but lodge a complaint in the cyber cell of the police. The police will try to catch that thug.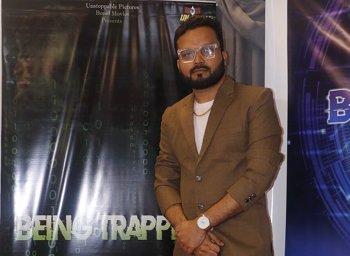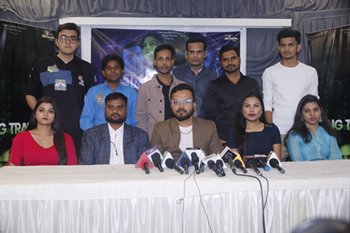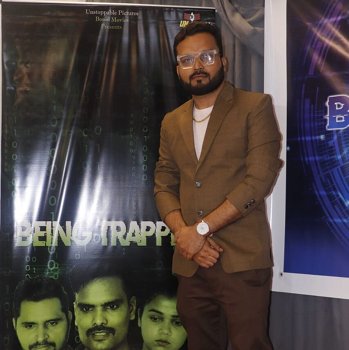 Trailer Of Producer Director Deepak Kumar Mishra's Web Series "Being Trapped" Launched, Based On The Issue Of Online Fraud