Tarun Rathi Moved By Shiv Shastri Balboa's Sheer Spirit
"A film is a film when it sears your soul and still leaves you smiling. Shiv Shastri Balboa is one such simply told dream tale about how we all need a reboot in our lives," says Presenter Tarun Rathi of Rajnandini Films, who is looking forward to this trending feature film hitting the theatres, this Feb 10.
Rathi  is a known social figure in the film and social activism sphere alike is part of the Dharam Censor Board as well as the VP — Film Development Council (MOS).
Wearing multiple caps is no easy task, but Rathi does it with effortless ease.
Averring that it is time socially conscious films with the mantra of entertainment as original background score are the need of the hour, Rathi says  "when my friend Ashutosh Bajpay, an amazing actor-executive producer-human being rolled into one, brought to me the Anupam Kher and Neena Gupta film
Brought to life by him and Kishore Varieth along with Anupam Kher, I was more than happy being a part of it. We need such films. Seasoned veterans like Anupam and Neena take a script to another level. In this case. We had Ajayan Venugopalan, the director behind the hit Metro Park series, plus young talents Nargis Fakhri. Sharib Hashmi and Jugal Hansraj; it was a sureshot winner. Above all was the fact that Shiv Shastri Balboa is about the victory of sheer human spirit and how by uplifting others, we elevate ourselves."
Shiv Shastri Balboa, starring Anupam Kher, Neena Gupta, Jugal Hansraj, Nargis Fakhri, Sharib Hashmi, is Presented by UFI Motion Pictures Pvt Ltd — Kishore Varieth, Anupam Kher Studios and Tarun Rathi, Producer: Kishore Varieth, Executive Producer: Ashutosh Bajpay, the film is Written and Directed by   Ajayan Venugopalan and is making a dent on the marquee, this Feb 10.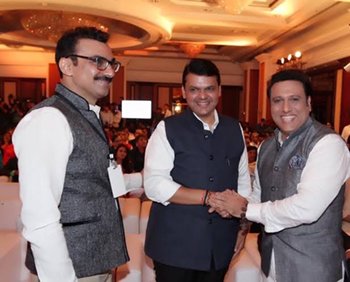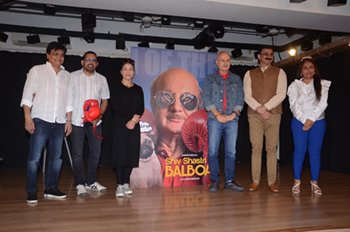 Tarun Rathi Moved By Shiv Shastri Balboa's Sheer Spirit