Grand Convocation Of First Batch Of AAFT University Of Media And Arts
Raipur – Dr. Sandeep Marwah, the Chancellor of AAFT University of Media and Arts Raipur, recently delivered a powerful convocation address to the first batch of graduates from the university. As a renowned film and media personality, Marwah's words carried great weight and left a lasting impression on the graduates.
In his address, Marwah highlighted the importance of creativity, innovation, and hard work in achieving success. He emphasized that the world is constantly changing, and that graduates must be prepared to adapt to new challenges and opportunities. Marwah also urged the graduates to be bold and fearless in their pursuit of their dreams, and to always be willing to take risks.
Marwah also spoke about the importance of values such as honesty, integrity, and compassion. He stressed that these values must be at the core of everything the graduates do, and that they should always strive to make a positive impact on the world.
Throughout his speech, Marwah displayed a deep understanding of the challenges facing young people today. He spoke candidly about issues such as unemployment, mental health, and social inequality, and urged the graduates to be part of the solution to these problems. He thanked the Government of Chhattisgarh, Good office of the Governor of Chhattisgarh, faculty, parents, members of the management for their continuous support in making AAFT University, an international seat of learning.
Overall, Marwah's convocation address was a powerful and inspiring call to action. His words of wisdom will undoubtedly stay with the graduates as they embark on their new journeys, and will serve as a reminder of the importance of hard work, perseverance, and values in achieving success in life.
Present on the occasion renowned film maker Pankaj Parashar from Mumbai invited all creative students to come forward and join the industry, as industry all the time looking for new talent and honest and hardworking people.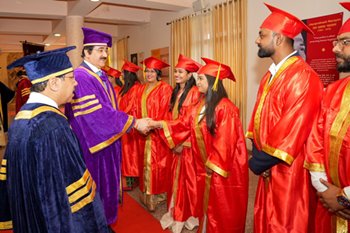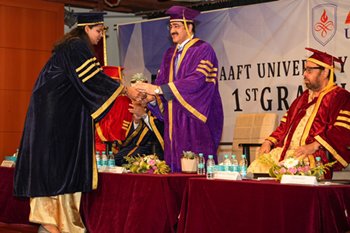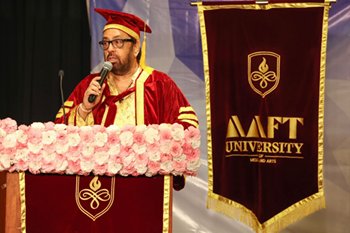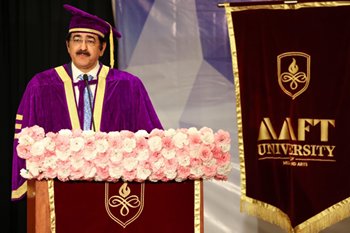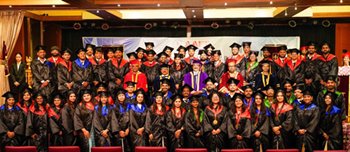 Grand Convocation Of First Batch Of AAFT University Of Media And Arts