Deltin's Newest Onshore Casino DELTIN GOLD – Goa Concludes Its First Mega Event Golden Bonanza On April 9th
~ 'Deltin Gold' is the eighth casino in the 'Deltin' brand portfolio situated in the popular Candolim-Sinquerim belt ~
April 13, 2023, India: Deltin, India's foremost luxury gaming and entertainment brand, had announced the opening of 'Deltin Gold' , the largest onshore casino situated in Sinq Prive, Candolim, Goa, during the end of last year. The casino provides unparalleled luxury gaming, dining, and entertainment experiences that are synonymous with Deltin's reputation for excellence. This newly opened brand in Deltin's portfolio is part of the group's strategic expansion plans to strengthen its presence in Goa and create India's best gaming and hospitality experience for its customers.
'Deltin Gold' was quick to make its mark amongst the gaming enthusiasts and launched a sensational event named 'Golden Bonanza', held over the course of the past two months. This captivating event was a blend of gold, glamour, and round-the-clock gaming action, complete with world-class entertainment and grandeur.
Lucky guests who won the weekly draws were rewarded with OTPCs worth one lakh rupees each week, while the Mega Draw, held on April 9th, 2023, Sunday saw the culmination of the event with several winners take away an array of prizes like 100 gms worth of gold coins, iPhone,  luxury watch and a whole lot of good memories.
Deltin is renowned for its distinctive offerings, a captivating blend of excitement, live performances, opulent gaming, meticulously crafted cuisine, and exceptional hospitality. This establishes "Deltin Gold" as an all-in-one destination for aficionados of casino entertainment in Candolim, Goa. The casino boasts more than 145 gaming stations, including a dedicated kids' area and an indulgent VIP lounge. Additionally, the property features a multifaceted restaurant, complemented by an entertainment zone.
To add further on 'Golden Bonanza', Mr. Manoj Jain, Senior Vice President , Deltin said, "To celebrate the the commencement of our operations at 'Deltin Gold', we launched a spectacular event named 'Golden Bonanza', featuring excitement of gaming, captivating live entertainment, delectable cuisine, and unforgettable moments of winning that our guests could cherish for a lifetime. We remain committed to curating and delivering many more such exceptional events at Deltin, as we continue to raise the bar of entertainment and hospitality."
'Deltin Gold' is the fifth land-based casino and eighth overall under the Deltin brand, joining the ranks of other famous onshore casinos like Deltin Zuri, Deltin Suites-Goa, Deltin Denzong-Gangtok, and Deltin Casino International-Kathmandu. The company also owns Asia's 2 most iconic offshore floating casinos 'Deltin Royale' and 'Deltin Jaqk' in Goa. As a trailblazer in luxury gaming and hospitality, Deltin showcases a wealth of entertainment options, including captivating live performances and enchanting acts featuring acclaimed Bollywood superstars and celebrity influencers, who frequently grace the property with their presence.
About 'Deltin':
'Deltin', India's leading brand in luxury gaming and hospitality, is owned by Delta Corp Ltd. (DCL), a publicly listed company which owns and operates casinos and hotels in Goa (India), Sikkim (India), Daman (India) and Kathmandu (Nepal). For more information, please visit www.deltin.com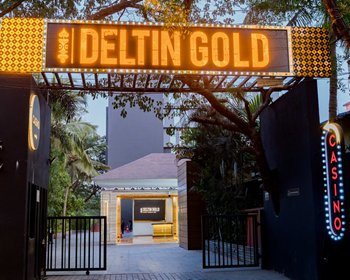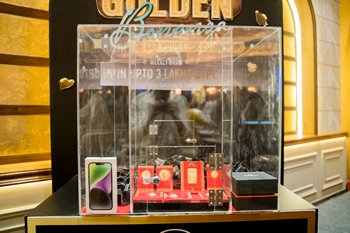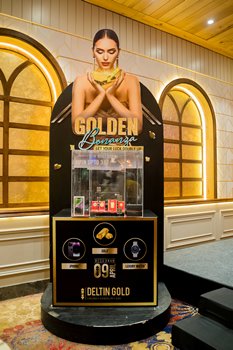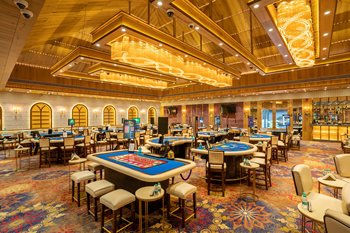 Deltin's Newest Onshore Casino DELTIN GOLD – Goa Concludes Its First Mega Event Golden Bonanza On April 9th