Actress ANUJA SAHAI – Yes I Don't Have Boundaries To Art Im A Singer Actress And Dancer
Exclusive interview by Raja Sarfaraz
Well, We know MBA Chaewalla but what about a Girl working for so many years being a Topper and opted Art ? yes The Title of Miss Anuja Sahai is right  "MBA Nightingale ", In this particular research we came across to Know About a beautiful Glame Anuja Sahai well known for her Looks and Voice, She is A Multi-talented artist Equipped with Stage as well and Play Back X Factor with a panorama of Acting as well as Dancing Skills. This is an Inspiring Story and here we Go.
* Tell Us about your Tremendous Journey?
My journey has been a little weird and challenging. As an engineer (electronics & communication) with an MBA, I got an on-campus placement in an MNC named CBRE, but the entertainment industry was calling me and I always wanted to be into music. So when I came to Mumbai, I first started getting projects as an actor and Tv host and later I could establish myself as a singer.
So initially I used to come on and off to Mumbai and then later settled here.
Though my first break was in the Telugu film industry as a playback singer.
* What are the Challenges of Game-Changing battles?
I was always passionate about the glamour and entertainment industry but my parents had a different opinion about it. Moreover belonging to a medical and army background of a highly educated family, they wanted to keep music as just a hobby. Somewhere deep down within, I was not satisfied and continued my musical training while I was doing my engineering and MBA. It was when I started working I realised that it was high time I will have to choose my career otherwise I won't be able to do justice to anything. The corporate world is very demanding and I ended up getting no time for my practice and performances.
* Being versatile you are Gifted multilingual and Blessed hows the experience?
I have sung in various languages out of which songs like Payal, Rajaji, Meera, Bitiya Hove Chiraiya, Pub G ki Game, Dil Hoom Hoom, Talash Khud Ki, Gallan Mahi Diya are loved all around.
The experience has been wonderful as all the songs are of different genres which made me do varied experiments with my songs giving me a chance to show my versatility.
* Your journey is Inspiring and A Miracle whats the X . Factor? What are Upcoming Projects?
My immense passion for this industry and my art keeps me going. Another important factor here is my family's love and support always in thick and thin which keeps my morale high always.
Plus it was a decision made by me when I was so now anyways there is no looking back than to just keep going ahead with the flow successfully.
My upcoming projects include a few pop music videos and also some web series. The scripting has started but the names cannot be revealed now
*  Since you are an inspiration what's your message to budding Songers and Sparkling Sound Family?
My first and foremost advice to the budding singers is to focus more on the continuous Riyaz. Normally we end up missing on our Riyaz and get more involved in struggling for new projects and networking and by the time we get some opportunity, we are not that ready to deliver the project effectively.
Secondly,  there is no shortcut to any dream, so don't get misguided and carried away by the limelight of our industry and indulge yourself in any unsuitable activity.
I guess this piece of advice would be enough for now.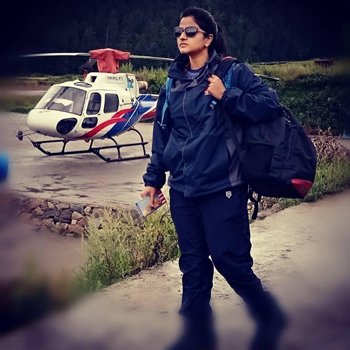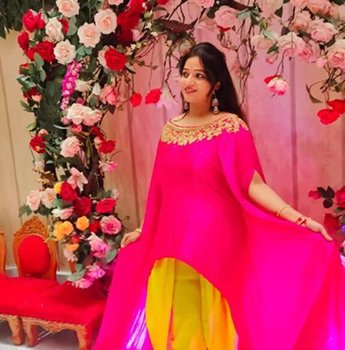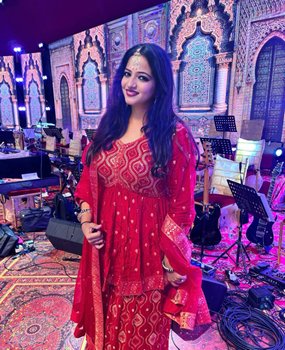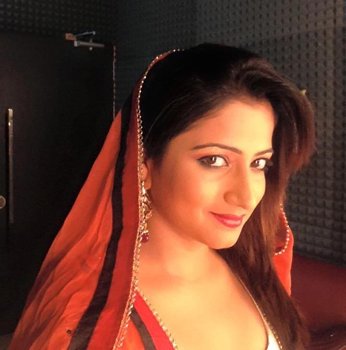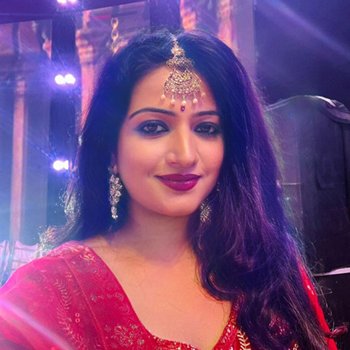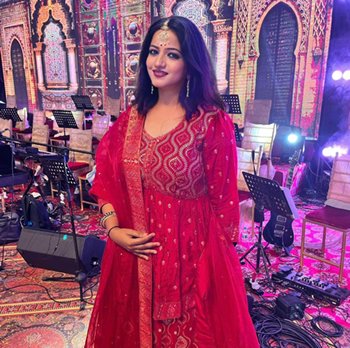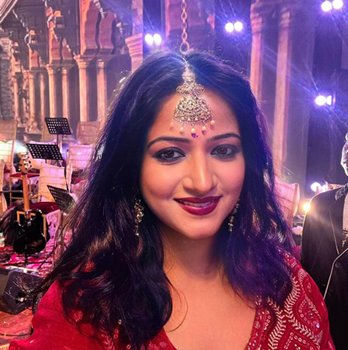 Actress ANUJA SAHAI – Yes I Don't Have Boundaries To Art Im A Singer Actress And Dancer