Cinebuster's Ronnie Rodrigues Presents NMIMS Youth Fest SATTVA 2023 As Guest Of Honor Nisha Verma – Tariq Baray – Fazil Qureshi – Aarti Nagpal – Pankaj Berry – Mini Bansal And Bobby Vats At The Closing Ceremony
The closing ceremony of Cinebuster Magazine Presents NMIMS (MPSTME) Youth Festival "Sattva 2023" was attended by Nisha Verma, Tariq Baray, Fazil Qureshi, Actress Aarti Nagpal, Actor Pankaj Berry, Actress Mini Bansal and Bobby Vats as special guests. All the special guests encouraged the students here.
Ronnie Rodrigues, owner of Cinebuster Magazine Pvt Ltd, was the main sponsor of Sattva 20023, the youth festival of NMIMS (Mukesh Patel School of Technology and Management Engineering). Talking to the media here, Aarti Nagpal said that Ronnie ji has supported such a beautiful youth festival. Such festivals are the need of today's world.
Students here have put their talents in front of the world. I am amazed to see the talent of the children here.
Actor Pankaj Berry said that I feel fortunate to be here today among the youth. The hard work put in by Ronnie ji and the entire team of Cinebuster Magazine in organizing such an event is commendable. Organizing such youth festivals infuses new enthusiasm among the students.
Mini Bansal said that it is a privilege for me to be present in this festival. Whatever Ronnie Rodrigues does, he does it on a large scale, he has a big heart, he has contributed a lot in organizing this entire festival, which is commendable.
Special guest Nisha Verma also praised this initiative by Ronnie Rodrigues here. Tariq Baray and Fazil Qureshi told that this youth festival of the college was not getting any sponsor after the Corona period, in such a situation, Ronnie Rodrigues, who had a golden heart, came forward and took this step for the youth. This three-day youth festival was very successful.
Bobby Vats said that coming to the Sattva Festival 2023 reminded me of my college days. It was heartening to see the talent of the students here. I thank Mr. Ronnie Rodrigues for his co-operation in this wonderful event and for inviting me here.
Let us tell you that Cinebuster Magazine has arranged for the winning college team as a special gift to stay in a luxury 5 star hotel for 3 nights and 4 days, as well as pay for their food expenses during the stay and Mumbai- Has also arranged flight tickets for Goa-Mumbai. This was a special gift from Ronnie Rodrigues.
The responsibility of media promotions of this Sattva 2023 was well handled by Munde Media PR.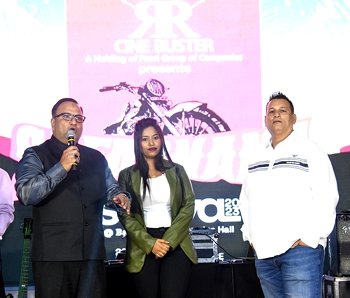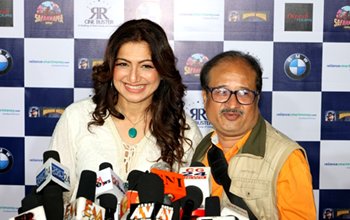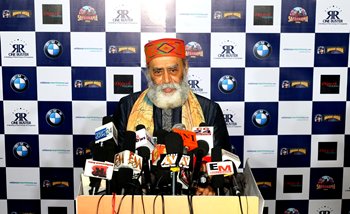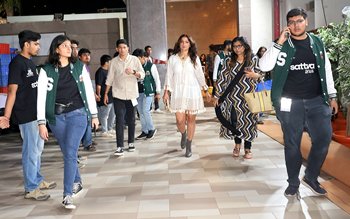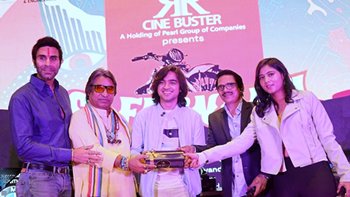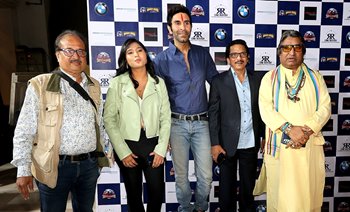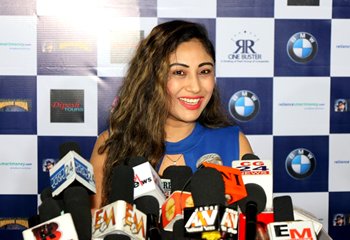 Pics :- Ramakant Munde Mumbai
Cinebuster's Ronnie Rodrigues Presents NMIMS Youth Fest SATTVA 2023 as Guest of Honor Nisha Verma – Tariq Baray – Fazil Qureshi – Aarti Nagpal – Pankaj Berry – Mini Bansal and Bobby Vats at the closing ceremony