Singer-Banker-Philanthropist Amruta Fadnavis Inaugurates UPSPACES Thane India's First Inclusive Interior Design Solutions Specialist Hub
Have you ever noticed that people come in different sizes while the furniture size remains the same? A small manager sits on a large chair while his large assistant sits on an uncomfortably small one. Or that your grandmother is just unable to climb a stair or get up from her easy chair!
Upspaces, India's first-of-its-kind innovative and inclusive interior design solutions hub challenges this design standard and comes with the belief that everyone is equal and deserves the same support, comfort and feature when it comes to designs. It is imperative to build a system that offers end-to-end innovative and unique one-of-a-kinddesign solutions that are environment-friendly and convenient at the same time. They also offer equal opportunities to those with vision and hearing impairment, are in wheelchairs plus balancing both emotional and functional scenes to help build a system that will only grow more and more inclusive with time.
Singer-Banker-Philanthropist Amruta Fadnavis launched the country's first-of-its-kind inclusive design solutions Store, Upspaces at Korum Mall, Thane.
Says Vinod Mane, Founder, Upspaces, "It is our honour to have Mrs Amruta Fadnavis to launch Upspaces. She is the epitome of inclusivity and we are honoured and privileged."
Adds he, "at Upspaces, we offer our clients choice, comfort and control through 'use' testing, wherein we  make our clients feel considered and cared for, offering them options and allowing them to experience the complete interior solution, thereby eliminating anxieties and  integrating them into the decision-making process.  This enables them to be better educated about the functions and allows them to feel that they are getting what they need, personally and professionally. Inclusivity, to us, begins at customer level, where we visit the space, listen to the needs, offer options and come back with personalized solutions. The place you live in reflects your persona, and our designs and solutions strive to mirror the same. Our clients and our experience shows that inclusive designs can transform sedentary sections into active, healthy, collaborative and productive environs."
Avers Mrs. Amruta Fadnavis, "Disability affects more than 1 billion people worldwide, yet the society tends to be myopic when it comes to being inclusive. It gives me great pride to inaugurate Upspaces, that offers the same opportunity to everyone to participate and perform to the best of their abilities and desires, thanks to their inclusive policy. This speaks for the vision of the founders who believe in humanitarian and meaningful participation. With a bold vision and commitment towards quality environs, whether it be home, workplace or work-from-home space designs. I would urge each entrepreneur today to broaden their horizons and be inclusive in their approach."
Products created for the common man cannot happen with just one ideal user in mind. The hypothetical end-user tends to resemble its creator to a great extent and misses out on real-life people who actually are the end-users of our product, which is when inclusivity comes into play. More so because our individual experiences vary and 'normal' or 'average' end-users is a misconception. Upspaces is a unique end-to-end  interior design experience that begins with the creators walking into your home, workspace or work-from-home, retail or commercial space, as the case may be, and come up with an inclusive design that provides a variety of options to experience the product than a one-size-fits-all route. This approach suits individual needs of the end-user.
Adds Vinod Mane,"Inclusivity and accessibility are the key words, and these result in improved overall usability of our designs. This approach has helped us to not just include the specially abled, whether it be the wheelchair-bound or the visually impaired, but helps us come up with ergonomic designs."
Mrs. Amruta Fadnavis has the last word.
"Inclusivity is the key. Alone, we can do so little. But when we become inclusive, we walk through this world together, rising above the narrow confines of our individual concerns. Remember, a lot of different flowers always make a fragrant bouquet and each makes space for the other." Touché!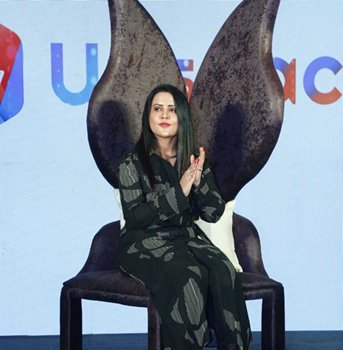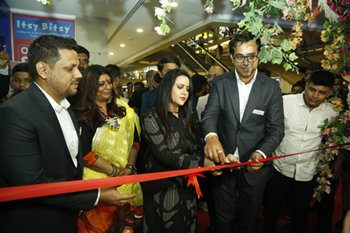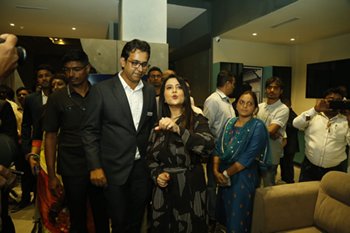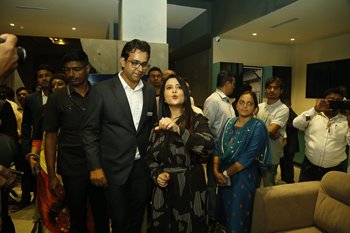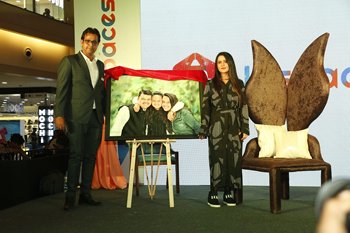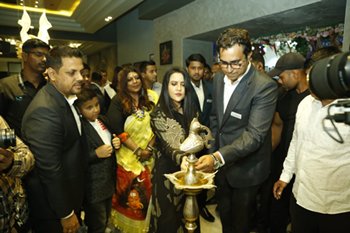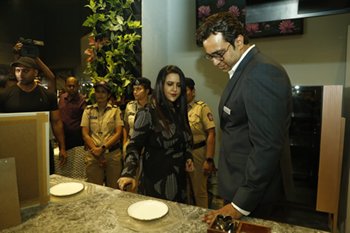 Singer-Banker-Philanthropist Amruta Fadnavis Inaugurates UPSPACES Thane  India's First 'Inclusive' Interior Design Solutions Specialist Hub