Casting Director Saqib Gulzar – Casting Is Not Easy But A Methodology Of Skills
The beauty of Kashmir doesn't only tales in its nature,tradition, art, culture,heritage and skills but now a days youth of Kashmir is accomplishing incredible in Sports, Bollywood Industry and other fields.We come up with Stories that inspire not only Youth but break a stereotype of being Heroic in Carrier, Saqib Gulzar is a wonderful instance from Kashmir who is doing incredible in Casting management and bringing Bollywood in corners of Kashmir with great honour and professionalism. We had an interview with Saqib to know about his inspiring X Factor.
Sir Tell us about your self?
My name is Saqib Gulzar "I've been working as a casting director for over 12 years now, and I have had the opportunity to work on a wide range of projects, including feature films, television series, and theater productions. I approach casting with an open mind and a focus on finding the right actor for each role. I have a strong network of agents and managers, and I enjoy working with them to discover new talent and bring them in for auditions.
One of my most memorable projects was casting in Web series Masaba Masaba Season . It was a challenging process, as we needed to find people with intense fashion who could portray a dapper and  dashing character. We held auditions with a large number of actors, and ultimately, we were able to find the perfect fits. It was a great feeling to see the final product on the big screen and know that we had played a part in bringing it to life.
Looking to the future, I am excited to continue working on a variety of projects and to discover new talent. I am always on the lookout for fresh and exciting actors, and I am eager to help them showcase their skills and abilities on screen.
What inspired me to be a Casting director?
"I've always had a passion for the performing arts, and I've always been fascinated by the process of casting. I started my career as a junior artist supplier, and I was always intrigued by how directors and casting directors decided which actors were right for which roles. As I gained more experience in the industry, I realized that I had a knack for spotting talent and envisioning actors in different roles.
I was also drawn to the creative side of casting. I enjoy the challenge of finding actors who can bring a character to life, and I love the opportunity to work with directors and producers to shape the cast of a project.
Share your beautiful experience so far?
One of my most challenging yet rewarding experiences was casting Avrodh seasons 1 and  The locations were remote and unexplored, and the climate was challenging, with poor road connectivity. I had to provide a cast of at least 200 actors each day, which required intense coordination with both the cast and the production team. Despite the challenges, it was a beautiful experience to see the final product and know that we had played a part in bringing it to life."
One of the most challenging aspects of casting Avrodh was finding actors who were not only talented, but also able to handle the physical demands of filming in such remote and harsh locations. We had to ensure that the actors were not only able to deliver strong performances, but also had the stamina and resilience to withstand the long days and tough conditions.
In addition to the logistical challenges, casting Avrodh also required a high level of sensitivity and cultural awareness. The show was set in a specific time and place, and it was important for us to accurately represent the diverse cast of characters in the story. This meant thoroughly researching the historical and cultural context of the show, and being mindful of the representation of different communities and groups.
Despite the difficulties, I am extremely proud of the final product and the talented cast that brought the characters to life. It was a truly rewarding experience to be a part of such a unique and impactful project.
What are you  upcoming and projects done so far?
Currently, I am working on a new featured film based on a Hindu family, which we are in the process of casting. I am also preparing for a feature film that will begin production later this month. In the past, I have had the opportunity to work on a variety of projects, including some periodic movie, featured movies ,short movies, web series, songs ,TVC's and documentaries.
Being a youth icon message for youth of Kashmir who want to be in films ?
First and foremost, I want to encourage you to pursue your dreams with passion and determination. The film industry can be a challenging and competitive field, but with hard work and dedication, you can achieve your goals.
I also want to remind you that representation matters, and that it is important to tell diverse and authentic stories that reflect the rich culture and history of our region. Don't be afraid to share your unique perspective and voice with the world.
Finally, I encourage you to take advantage of any opportunities that come your way.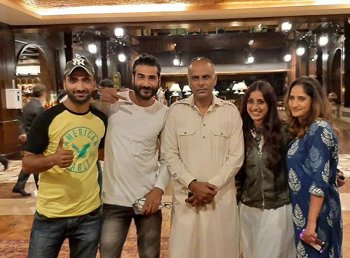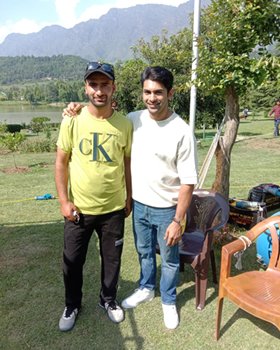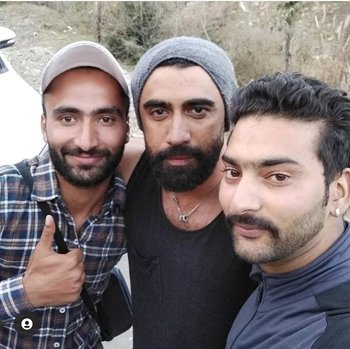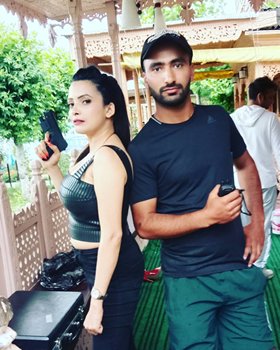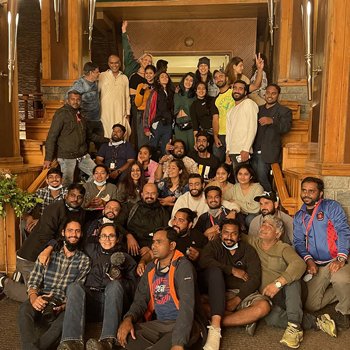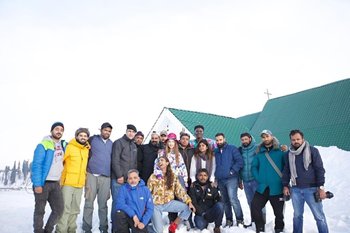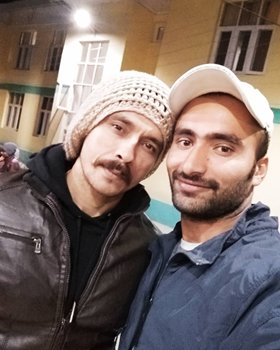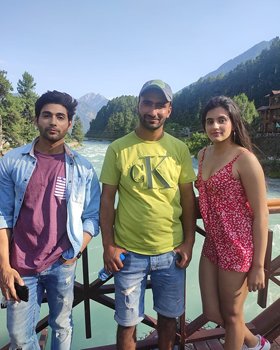 Casting Director Saqib Gulzar – Casting Is Not Easy But A Methodology Of Skills