TV Star Sharad Malhotra – Director Kamal Chandra And Music Director Rashid Khan's Music Video TERE HO GAYE Released
SV Dhun comes up with a beautiful song "Tere Ho Gaye" featuring TV star Sharad Malhotra. Composed by music composer Rashid Khan, the song is sung by Yaser Desai. This video was launched in a grand program held in Mumbai. The song is becoming quite popular as soon as it is released.
Darshana Banik is seen in this song along with Sharad Malhotra know for shows like Banoo Main Teri Dulhan, Maharana Pratap, Kasam Tere Pyar Ki and Naagin 5. On the other hand, the voice of singer Yaser Desai, who has sung in many films like Abbas Mastan's film Machine and Akshay Kumar's film Gold, is making this melodious song even more beautiful. This song is sung by Deepanshi Tripathi along with Yaser Desai.
SV Dhun Presents Tere Ho Gaye is directed by Kamal Chandra. Its producer is Deepak Kumar, co-producer is Deepa Tripathi, lyricist and composer is Rashid Khan. Let us tell you that music director Rashid Khan is very famous in Bollywood. Rashid Khan has given music for many movies including Nautanki Saala, Raaz 3, Hate Story 2, Shaadi Mein Zaroor Aana, Kar Le Pyaar Karle, Paying Guest, Ishq Ke Parindey, Dekh Bhai Dekh, Jahan Chaar Yaar Mil Jaye and many more hits Albums have been done like sawan Ki Boonde, Piya Re Piya, Dua Kijiye, Man Bawra etc
Composer Rashid Khan said that as the title suggests, Tere Ho Gaye is a soft romantic number that depicts the depth and intensity of love. As beautiful as its audio is, its video is equally heart touching.
Actor Sharad Malhotra told that this is a very sweet romantic song depicting innocent love. The video has been shot in Agra, the city of Taj Mahal. Although it started raining during the shoot but somehow we managed to shoot it, glad the song is getting a good response. It looks like a film song and not an album song.
Its associate producer is Akash Srivastava, channel head Yogesh Kumar Mishra, choreographer Debo Suresh Nair. EP Sourav Chandra, Digital Partner Global Music Junction, Creative Director Ravi Chandra.
Promotion and publicity is being handled by Shabbir Shaikh of Fortune Life Line Media & Entertainment.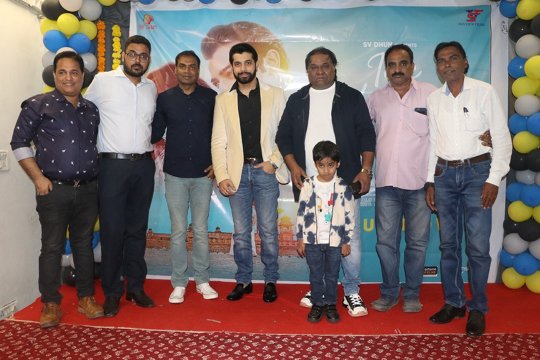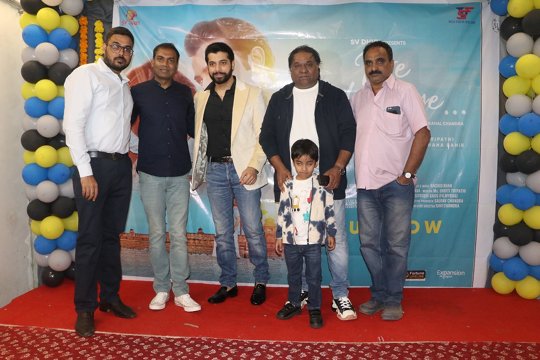 TV Star Sharad Malhotra – Director Kamal Chandra And Music Director Rashid Khan's Music Video TERE HO GAYE Released