Will The Next IPL Be In Thane? Eknath Shinde Hon CM MH Feels So As He Inaugurates Sachiin Joshi's First 5 Star Hotel PLANET HOLLYWOOD In Thane
"If Uddhav Thackeray said development has moved to Gujarat  look at Thane. We have rolled out our first Five Star," exclaimed Hon CM Eknath Shinde, as he relished  Planet Hollywood's sumptuous chicken malai tikka and Kababs as Planet Hollywood rolled out the red carpet  with an exciting addition to the brand's portfolio in Asia.
Fie the newcomers, Planet Hollywood, Thane City is the brand's second project in Asia after Planet Hollywood Beach Resort, Goa and this is the Actor-entrepreneur Sachiin Joshi's Indian franchisee of the global brand.
Chief Minister expressed his happiness to entrepreneurs, Sachiin Joshi, JM Joshi and Urvashi Sharma Joshi on the economic expansion and providing opportunities to Thaneites. He Spoke of focusing on expanding the infrastructure and Commuting facilities like metro and roadways etc for Thaneites. Looking at the 125 rooms alongside the five star ambience, the CM Spoke of how now the IPL matches will be held in Thane in coming years as it meets the requirements of a Five Star stay for the players…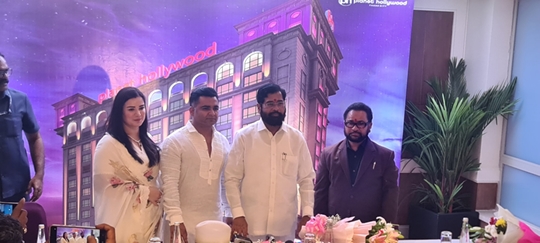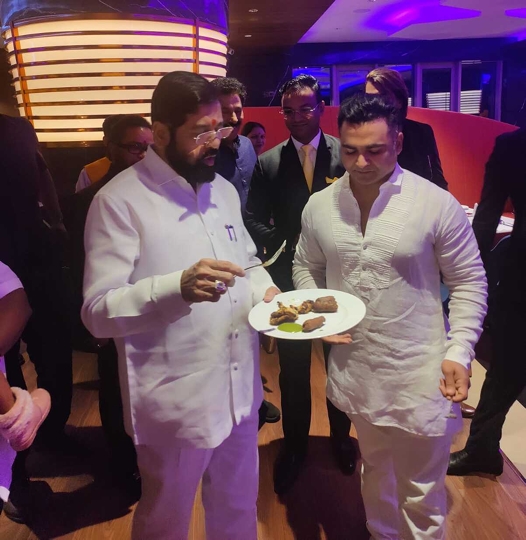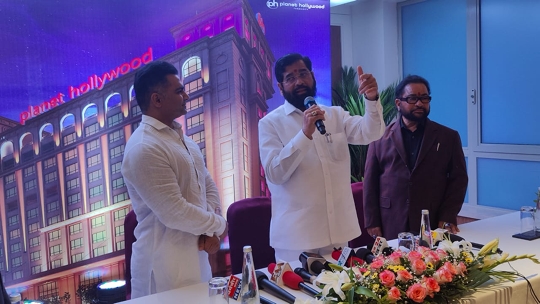 Will the next IPL be in Thane? Eknath Shinde, Hon CM MH feels so as he  inaugurates Sachiin Joshi's first 5 Star Hotel "Planet Hollywood" in Thane. Relished Chicken Malai tikka and Kababs